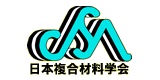 Japan Society for Composite Materials
Koishigawa Urban 4F,
5-3-13 Otsuka,
Bunkyo-ku,
Tokyo 112-0012,
Japan
Tel +81-3-5981-6011
Fax +81-3-5981-6012
E-mail





The Japan Society for Composite Materials is a relatively young academic society which was established in 1975 for the purpose of developing and promoting the science and technology of composite materials.
Composite Materials are an integrated system of interdisciplinary science and technology and its relevant areas include not only the conventional individual materials science such as metallurgy, polymer science and non-organic materials but also a wide range of other areas such as interface science, process engineering, manufacturing engineering, mechanical engineering, aerospace engineering, marine engineering, construction engineering and civil engineering.
The Society is composed of the members whose expertise covers the above-mentioned areas and is working on the development and advancement as well as promotion and education of composite related research and technology through various activities including information exchange on the latest results from research and development as well as problem solutions on composites.
The Society also organizes and jointly hosts various international meetings to promote international exchange in composite materials as a sole academic society that represents the composite researchers in Japan.